Our Blockchain Software Development Services
Build solid blockchain-based applications with Code&Care
Businesses are driven by data. The more precise and faster it is received, the better. A blockchain is an ideal option for moving this data from one unit to another as it ensures direct, immutable, and clear data stored in a distributed ledger.
Code&Care assists startups and enterprises leverage the decentralized web, creates blockchain solutions, and introduces a new level of transparency, performance, and automation into business processes.
/Blockchain development
Cross-Industry Blockchain Services We Provide
/Blockchain development
The Code&Care team is ready to intervene at any stage of product development - MVP, pilot project, full-scale implementation, or product development - and take full responsibility for the project after its successful completion.
Enterprise blockchain

Create a distributed ledger tailored to the needs of your organization. Private or hybrid, 100% tamper-proof, and cryptographically secure from any cybersecurity breach. Create a new technology foundation for secure collaboration, data sharing, and storage.

/01

Blockchain wallets

Launch a standalone cryptocurrency cold wallet or incorporate a secure multi-coin blockchain wallet into your existing product. The Intellias UX/UI team will provide an attractive interface and our blockchain development team will make it completely safe to use.

/02

Smart contracts

Say goodbye to low-cost, repetitive business processes. Invite our team to develop self-executing EVM smart contracts that cannot be violated, compromised, or ignored. Conduct safe, fast, and reliable transactions without intermediaries.

/03

Decentralized applications

Immerse yourself in a whole new world of decentralized applications that run on open standards. Deploy new user-centric products on public blockchain networks. Reduce operating costs, improve the security of customer data, and eliminate centralized points of failure.

/04

Blockchain-based marketplaces

The technological nature of blockchain as a shared ledger naturally facilitates the creation of P2P, B2B, and B2C marketplaces. Discover the new reality of a "shared economy" in which every transaction is cryptographically secure, transparent, fraudulent, and cost-effective.

/05

Business blockchain platforms

Supply chain management, traceability, digital identity management, medical data storage, automated insurance quotes, or voting - the number of go-to-market business blockchain use cases is growing.

/06
START A PROJECT
START A PROJECT
START A PROJECT
START A PROJECT
START A PROJECT
START A PROJECT
START A PROJECT
START A PROJECT
START A PROJECT
START A PROJECT
START A PROJECT
START A PROJECT
/Development Process
Blockchain Product Development Process
We turn ideas into scalable and reliable practical applications. We recommend following the process to quickly test and mature the product early.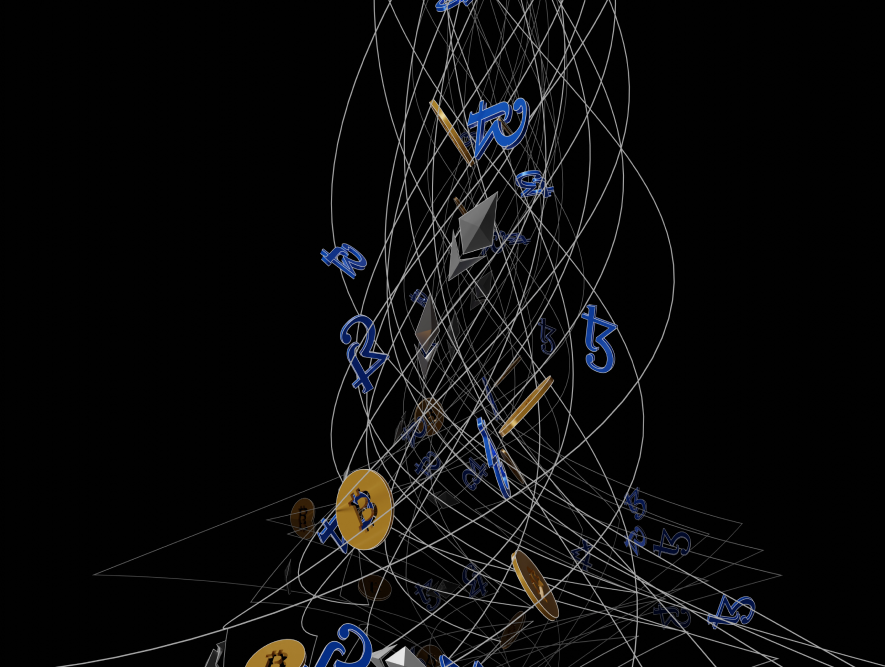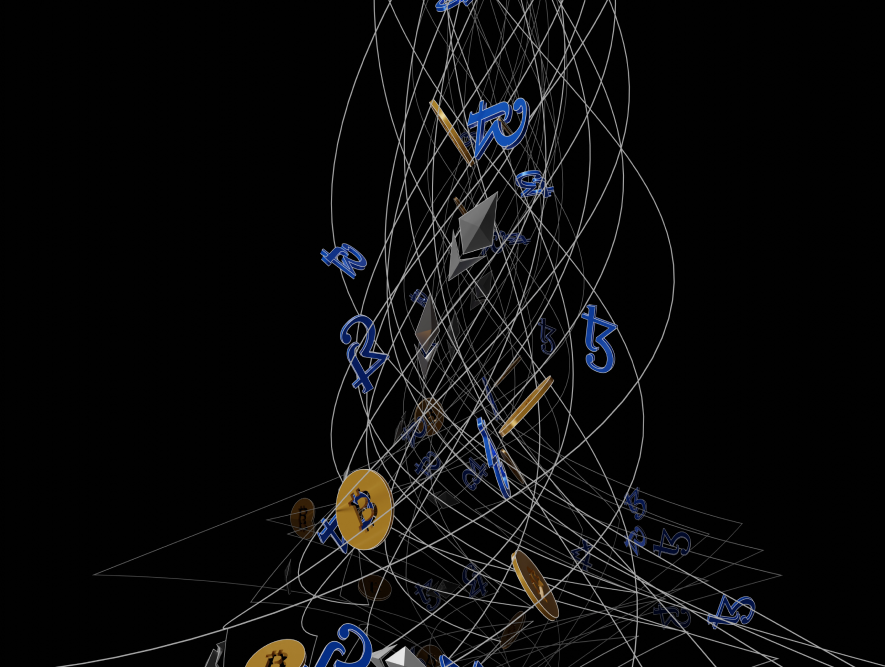 Here is a process of developing
blockchain products from
start to finish:
Stage #1. Consulting

We help our clients identify the potential of blockchain for their organizations. We conduct marketing research, feasibility study of the project, analysis of blockchain platforms, tools, prioritization of the necessary functions.

Stage #2. Design

Code&Care delivers high-quality design while delivering a seamless user experience. The technical project contains the plan of the system, including the definition of technical components, user stories, and the design of the platform database.

Stage #3. Development

From idea to design and development, our programmers create enterprise-grade applications to help clients accelerate time to market and maximize ROI.

Stage #4. Deployment

Get access to the platform in the right hand at the right stage. The Code&Care team deploys permissioned and public blockchain on-premise or on the cloud.

Stage #5. Maintenance

We track, maintain, and provide support to manage new OS releases, third-party updates, and new releases. Our coders are ready to help solve any critical issues.
/Key Verticals
Our Expertise as a Blockchain Development Agency
Our blockchain developers have extensive experience in developing solutions for different industries.
/Key Verticals
Models of Cooperation
We provide our clients with the opportunity to choose the most suitable payment model. We adhere to a policy of the most transparent pricing. And we guarantee that you will not face any hidden fees in the contract.
No hidden fees
We sign NDA
High-level Security
Quality Management System
Outsourced product development
$39 hourly
The hourly rate is paid based on the amount of time the developer has worked on your project.
Flexible interaction models
Suitable for short term tasks
Reliable developers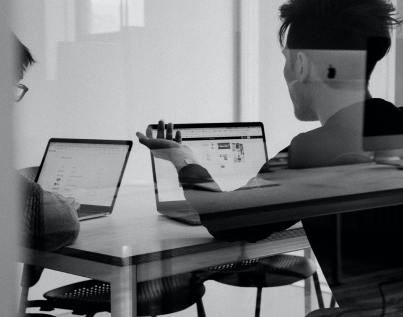 Extended team & Staff augmentation
$5500 monthly
Payment is made following the fixed cost of each month (8 hours/day, 160 hours/month).
Scalable team
Reduction of recruiting costs and training
Handpicked tech specialists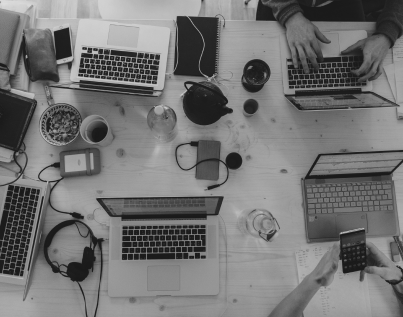 Why Code&Care?
Why Choose Us for Blockchain Software Development
Why Code&Care?
/01

Security

Stay obedient by breaking the "accumulating customer data" habit. Instead, use the peer-to-peer nature of blockchain to query, exchange, and store sensitive information in a distributed, shared ledger in a secure and traceable manner.

/02

Reliable system

We create a reliable Blockchain application so that there is less chance of data falsification, ensuring greater accuracy and transparency of the entire process of Blockchain technology.

/03

Robust ecosystem

The real power of Blockchain is best harnessed by our highly professional Blockchain developers who create an honest environment among the participants.

/04

Professional excellence

We strive to deliver projects on time and work closely with our clients to ensure that the right product or service is delivered within a specified time frame and in line with their expectations.
FAQ
What is blockchain?
Blockchain is a decentralized digital ledger that exists on multiple computers at the same time. It is a chain of blocks that contain records of information with a unique hash value, which makes it impossible to change the data.
What are Blockchain business applications?
Blockchain technology has now moved from the computer technology phase to widespread adoption. From healthcare to banking, supply chain, insurance, and digital identity, countless blockchain-based business apps are changing the way data is accessed and stored.
Can I choose my preferred Blockchain development team?
Yes, you can hire a blockchain development team according to your requirements and preferences. We will share a resume of our programmers for your blockchain development team. Then you can select the one that suits your requirements and this development team will work on your project.
What are the key features of blockchain?
The main features are smart contracts, automation, cybersecurity.