Fintech Development Company for Financial Industry & Banking
Leverage our team's expertise to accelerate your growth!
Code&Care's software development services help you leverage modern technology to forecast changing customer needs, improve clients' experience, and explore new business horizons. Our programmers are experienced in creating solutions (including blockchain-based software) for internet banking, international payments, asset trading, P2P lending, etc.
/Fintech Development
Fintech Development Services We Provide
The Code&Care team uses up-to-date technologies, i.e., blockchain, the Internet of Things (IoT) and Artificial Intelligence (AI) to develop seamless, convenient and secure fintech apps. We are skilled in all kinds of fintech apps development. For instance, payment gateways, peer-to-peer lending systems, intelligent financial management systems.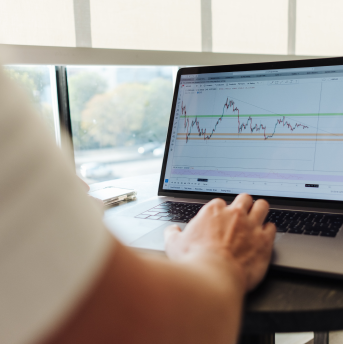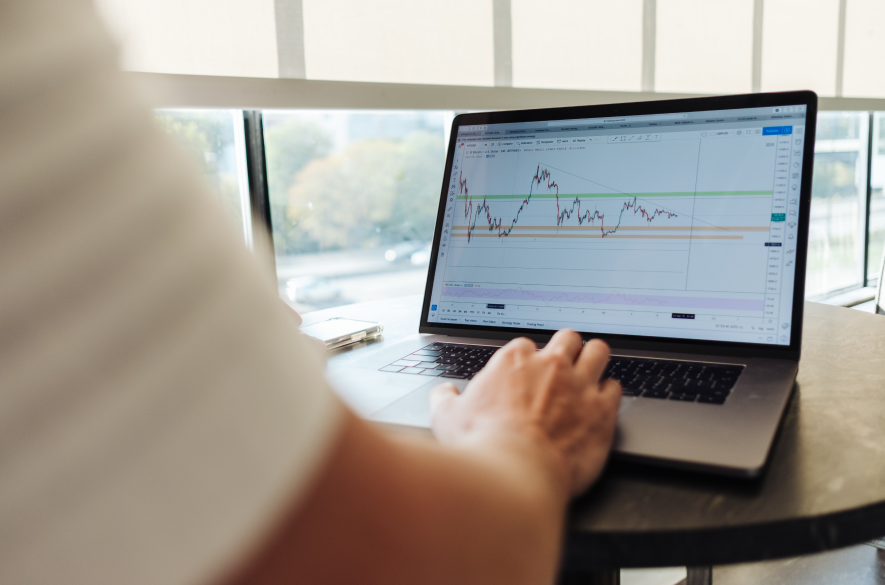 Here is the list of the main services we offer:
Blockchain Development

Our programmers develop and deliver flexible blockchain-enabled financial software apps that ensure visibility to the whole financial ecosystem while ensuring safety.

Fintech Mobile App Development

We create feature-rich fintech mobile apps for both startups and huge enterprises. So, your hunt for the best developers has come to an end.

Financial Custom Software Development

The Code&Care team builds customized fintech solutions on the web and mobile platforms for better user experience, custom reporting, and real-time data interaction.

Cryptocurrency Wallet Development

Our coders create cryptocurrency wallet apps that let financial institutions meet customer-specific promotional needs.

Digital Banking Services

The Code&Care team builds solid digital banking software, reinvent manual processes, and expands your core offering to rival market players.

Fintech Payment Solutions

We create payment services that make customers' lives by creating a service that is built into their devices and is a natural part of their daily life.
/Solutions
FinTech Software Solutions
/Solutions
From plain mobile payment applications to sophisticated enterprise-grade fintech platforms, we bring our deep knowledge of fintech, top-notch talent, and an efficient customer-centric approach to help our customers on their journey to digital transformation. We are ready to analyze the market and build a performative fintech solution for your business. Here's what we offer:
Online Trading Platforms & Exchanges

With knowledge of financial trading technologies, we strive to build advanced and innovative e-commerce solutions to help our clients become more performative. With fintech technologies, we manage to simplify interaction with trade operations.

/01

Blockchain Solutions for Fintech

By providing our solutions for blockchains and cryptocurrencies, we ensure that they have all the important functions needed by industry standards: a high level of safety and anonymity, geographic and geographic restrictions.

/02

Cryptocurrency Wallets

Crypto wallets are an essential tool for buying, trading, and selling cryptocurrencies. Traders need them to safely store cryptocurrencies, as well as to protect and verify transaction information.

/03

Money Transaction Platforms

Money transfer platforms efficiently manage transfers of funds between organizations, as well as between organizations and their clients. These platforms allow users to have access to money transactions directly and it is easier to carry out the method of transferring funds.

/04

Financial Web & Mobile Apps

We adapt to the needs of each project and are ready to help you according to your needs. If you want to improve your mobile Internet, we can develop a reliable, fast, and light financial application for your company.

/05
Start a Project
Start a Project
Start a Project
Start a Project
Start a Project
Start a Project
Start a Project
Start a Project
Start a Project
Start a Project
Start a Project
Start a Project
/HIRE US
Why Choose Us to
Build Your Fintech
Software Application
/HIRE US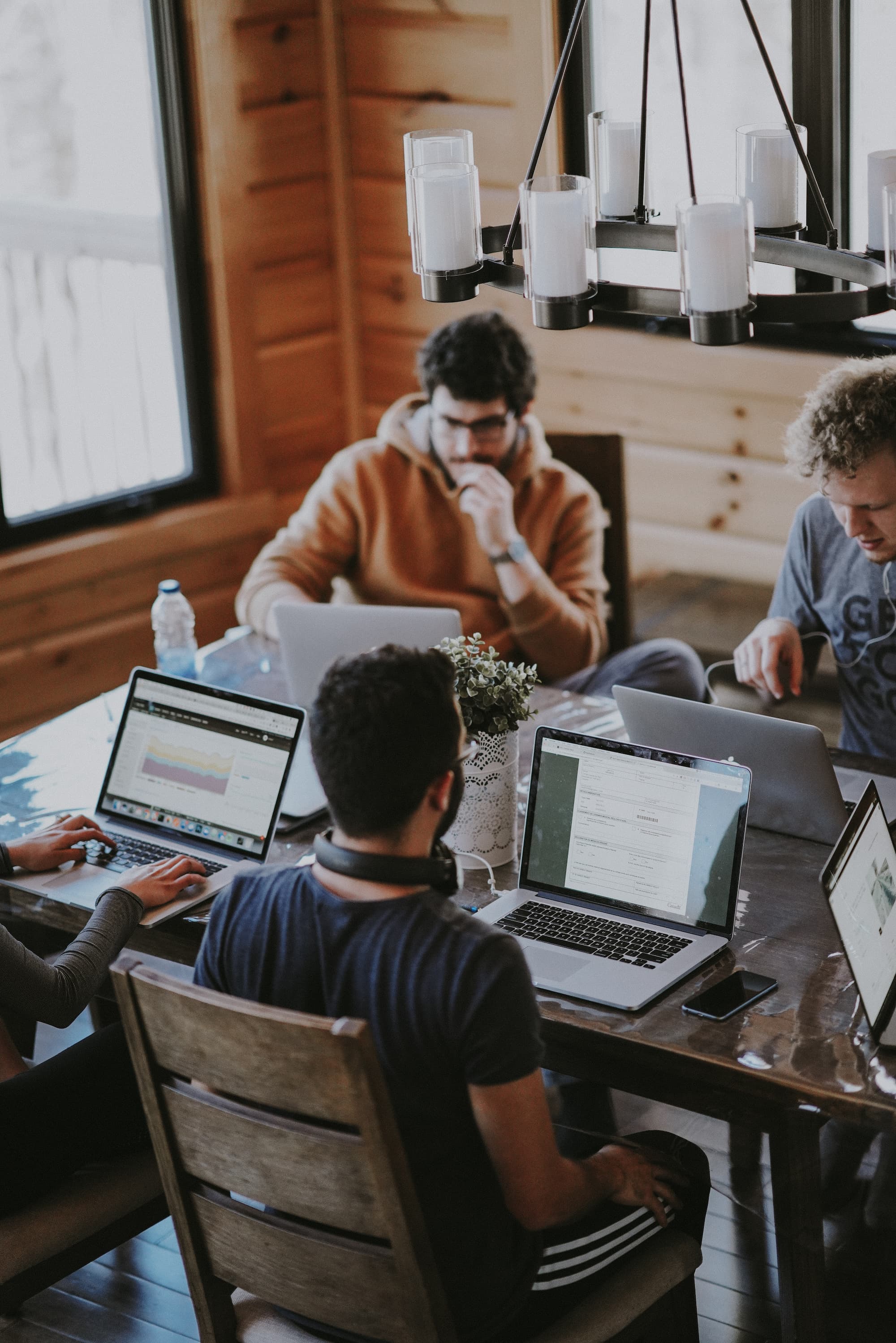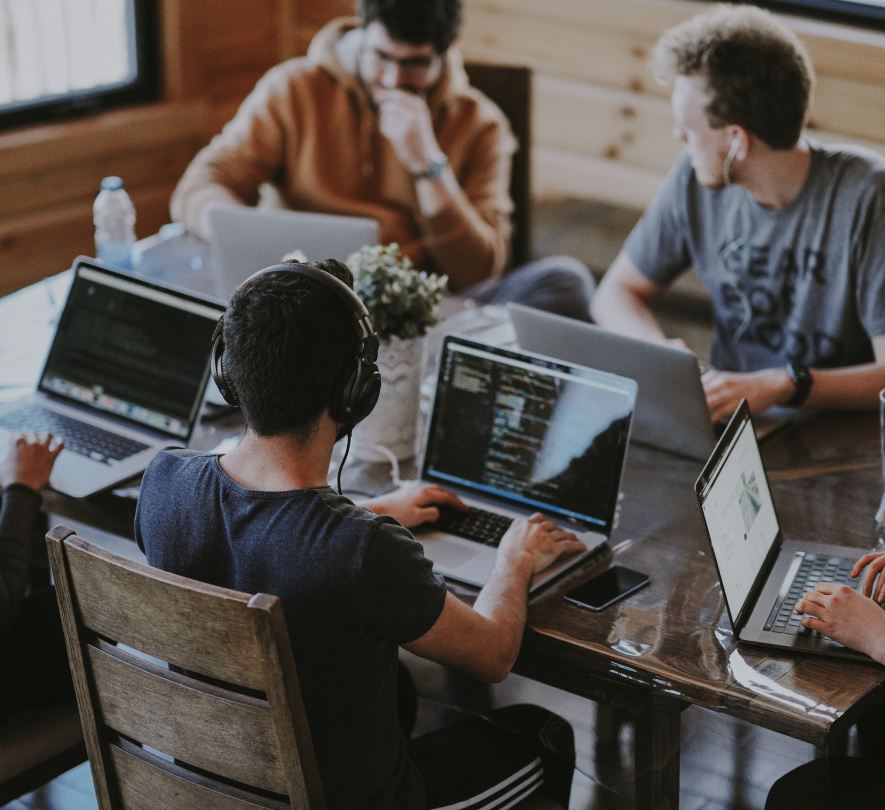 Wide Tech Experience

We know how to deliver real value to clients. The Code&Care team has created high-performance solutions that help to automate the operations, considerably save money, and get substantial profit.

Custom-Tailored Recruitment

The recruitment process at Code&Care is fully based on clients' project requirements and expectations. Our experts will find and hire fintech developers, while you hold total control over the development process.

Security

Our programmers keep abreast of the latest data safety practices as we know the crucial importance of data protection in fintech. We guarantee that your software is reliable and meets industry and global security standards.

Agile Development

As a development company, Code&Care adheres to the best software practices. We use Agile (Scrum, Kanban, etc.), code review, continuous integration, and other methodologies to deliver the highest quality products at every iteration.

Proficiency with Microservices

Our portfolio includes a B2B payment system, multiple P2P lending platforms, various e-commerce solutions, currency brokerage software, and more. This architecture enables rapid development, ease of maintenance, and smooth integration with third-party services.
/Development Process
Our Financial Custom Software Development Process
/Development Process
/01

Research and Ideation

At the idea creation stage, we collect customer requirements and define the system workflow. We create user stories to help clients understand the various components of the solution and explore the possibilities of the next few sprints.

/02

Architecture & UX/UI Design

After the requirements are collected, we begin work on the visual and technical design of the project in order to get early feedback from clients. This stage includes UI/UX design, system plan, and miracle prototype.

/03

Software Integration

We use ready-made APIs and develop custom connectors for integrating third-party services (for example, payment gateways) into financial products. In this way, we reduce development time, costs, speed up data exchange, and maintain the clarity and elegance of the architecture.

/04

Development & Deployment

We plan sprints for each project to complete it on time. Using an agile development process, we divide the implementation process into various checkpoints called iterations.

/05

Security and Compliance

With application security and customer data security as a cornerstone, we adhere to ISO standards, implement security and intellectual property protection, conduct regular security audits and vulnerability tests, and fulfill SLA guarantees. Yes, we know security is important to fintech.
Technologies Our Fintech Developers
Use
Code&Care uses the most vital technologies to meet our customers' needs:
/code&CARE
PayPal
Stripe
Braintree
MasterCard
Visa
ApplePay
Google Pay
Clover
Blockchain
PayPal

technologies

Stripe

technologies

Braintree

technologies

MasterCard

technologies

Visa

technologies

ApplePay

technologies

Google Pay

technologies

Clover

technologies

Blockchain

technologies
PayPal
Stripe
Braintree
MasterCard
Visa
ApplePay
Google Pay
Clover
Blockchain
Frequently Asked Questions
What is fintech?
Fintech is short for financial technology. It helps businesses in managing financial functions, including apps and software.
How long will it take you to develop my fintech software?
The software development time depends on the complexity and requirements of your fintech application. First, we explore our clients' needs and create a comprehensive roadmap based on the business goals and objectives.
What does a fintech programmer do?
The task of coders is to design, build, test, update and maintain fintech software used by banks and financial institutes. We can provide you with dedicated financial software developers who have relevant experience in various technologies, including blockchain, AI, IoT, cloud, and DevOps.
What AI software is used in fintech?
Artificial intelligence is quite common in the FinTech industry as it is very useful for automating repetitive tasks and analysis processes. There are several ways AI is used in fintech: chatbots, consultant robots, fraud prediction, risk assessment and lending, more accurate insurance advice, and better investment analysis.