PHP Development Services
Do you have a web project that requires a seasoned developer or a whole PHP development steam?
We will provide you with such staff! Code&Care has assembled a unique pool of specialists with the necessary programming skills and extensive development experience. They are proficient in both PHP and its frameworks and libraries. Our PHP developers are perfect team players, understand technical specifications, work with someone else's code, fix bugs. They are ready to participate in all stages of your project creation, providing functionality and optimization.
And if necessary, they will continue to support the product after release. PHP is one of the most popular backend languages. The first release was in 1995, but this technology is still massive. It is used in web development: both for simple websites and high-load web apps, including such giants as Facebook, Yahoo!, Wikipedia, Blablacar, TED, YouTube, Tumblr, Flickr. It is rather difficult to find a site in which this language is not used.
/Services
Our PHP services
Our PHP programmers use the latest frameworks and technology standards, as well as focus on the main tasks of a particular business.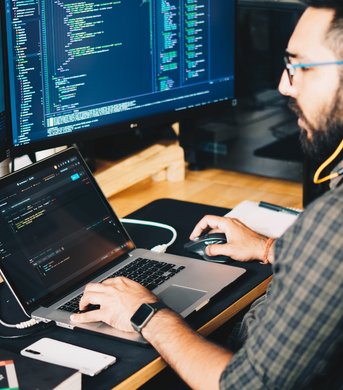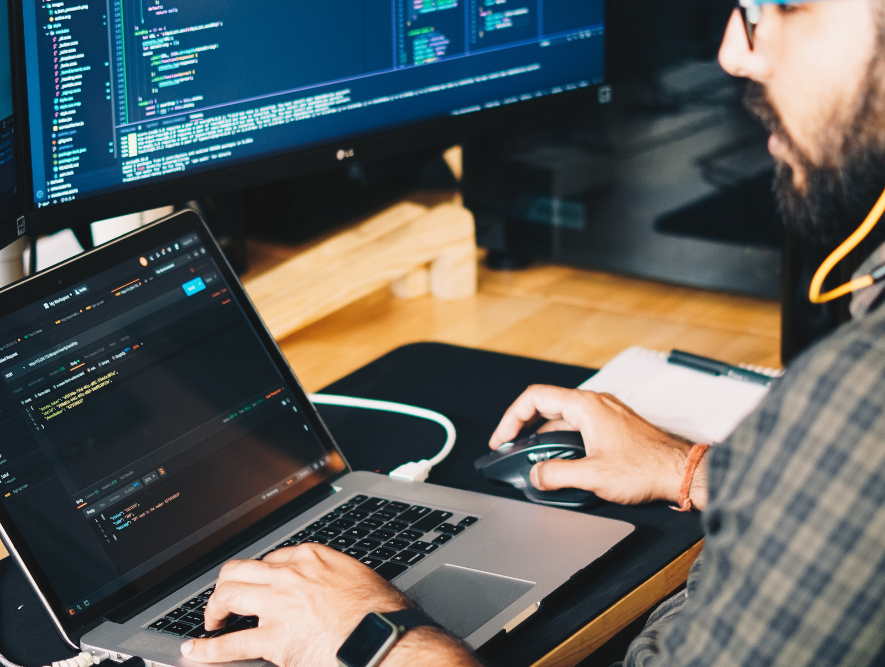 In the field of PHP development, we offer the following:
PHP website development

Enterprise portals development

E-commerce solutions development

CMS systems in PHP

PHP application development

Dedicated development team
/PHP Benefits
Why choose PHP for your project?
/PHP Benefits
The rise in popularity of PHP and its frameworks in recent years has been significant, and this trend continues to grow. PHP is a great choice if you need to quickly prototype and develop a static or dynamic website. The most popular spheres of activity where PHP programming is used are startups, advertising, and media agencies. PHP is the go-to choice for a number of practical reasons:
Talent Pool

Almost all backend developers use PHP. It means that you won't have any difficulties or problems with support.

/01

Cross-platform

PHP is compatible with most operating systems such as Windows, Linux, Solaris, Mac OSX, etc.

/02

Low costs

PHP is open-source and distributed under the GPL license. It allows you to develop prototypes and sites quickly.

/03

Security

Built-in functions and tools of PHP frameworks make it easy to protect apps from external attacks and security threats.

/04

Easy Testing

PHP-based web applications can be tested easily. The PHP module is used to quickly and easily perform unit testing.

/05

Scalability

PHP allows you to maximize the performance of the developed applications, after the growth of hardware resources.

/06
start a project
start a project
start a project
start a project
start a project
start a project
start a project
start a project
start a project
start a project
start a project
start a project
/solutions
PHP solutions we develop
Our PHP developers have extensive experience in developing solutions for different industries.
/solutions
Get your PHP development
done by professionals!
Get your PHP development
done by professionals!
/Why choose us?
Hire PHP development company
/Why choose us?
Code&Care allows you to hire a professional team that will completely immerse themselves in your project, taking into account all the business needs of your company, and without any distractions by other tasks.
Commonly, the team includes PMs, software engineers, QA engineers, and optionally other members, that are capable of delivering end-to-end technology solutions and securities fast and efficiently.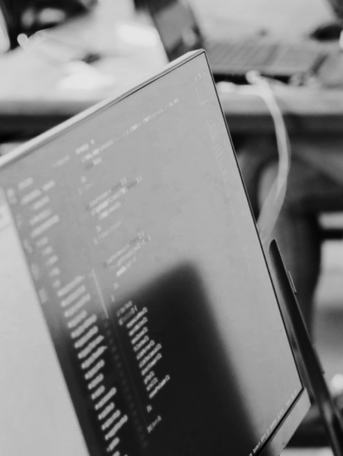 We form the required team in 2 weeks.
We guarantee 100% involvement of developers in your project.
You have the opportunity to communicate directly with the development team.
You have total control over the team-building process.
/Pricing
Models of Cooperation
We provide our clients with the opportunity to choose the most suitable payment model. We adhere to a policy of the most transparent pricing. And we guarantee that you will not face any hidden fees in the contract.
No hidden fees
We sign NDA
High-level Security
Quality Management System
Outsourced product development
$39 hourly
The hourly rate is paid based on the amount of time the developer has worked under your project.
Flexible interaction models
Suitable for short term tasks
Reliable developers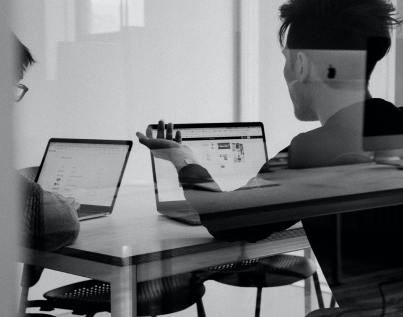 Extended team & Staff augmentation
$5500 monthly
Payment is made following the fixed cost of each month (8 hours/day, 160 hours/month).
Scalable team
Reduction of recruiting costs and training
Handpicked tech specialists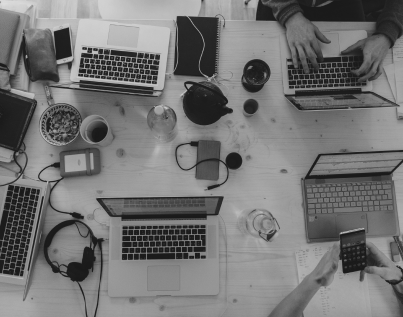 /development process
How we work
/development process
The project development process with PHP is divided into 5 stages:
/01

Discovery Phase

Project Plan, Workflow, and Wireframes in couple with Detailed Estimate will make the build process fully transparent for you.

/02

Project Kick-Off

Once the terms are negotiated, it is a good time to sign the Agreement and NDA. Our experts always care about your Intellectual Property.

/03

Build Phase

Once we've found the solution, we work to build and implement the latest technologies to solve your problem, upgrade your website or create a new web app.

/04

Report Phase

Through the whole process, you'll have direct communication with your account manager and receive weekly updates.

/05

Intellectual Property Delivery

Once all the terms are completed, commitment confirmed and both sides are satisfied with the result, all intellectual property comes to you. Code&Care can help you with deploying your software to the server and maintaining it in the future with pleasure.
Why choose us?
/01

Outstanding code quality

We adhere to best practices and standards, and regularly conduct code audits throughout the development process.

/02

We stick to deadlines

We are aware of each day's importance in conquering the market. That is why we use the best agile practices to meet the time scope.

/03

We always test

All our projects are carefully tested for bugs and compliance with the project specification. We get it right the first time.

/04

We do not just "build a website"

We solve urgent problems in your business using web technologies. Before starting development, we will carefully study the client's niche.

/05

Our processes are 100% transparent

You will have full access to our reports, and you will receive information about the progress of the project on a daily basis.

/06

High level of security

Security audits are an integral part of our development process. We use only proven technologies with a high level of reliability.
/Code&Care
Technologies we also use
/Code&Care
FAQ
How do I ensure quality developers?
All our programmers are in-house and have undergone strict hiring and training mechanism. It guarantees their high qualification. Also, we test them from time to time and help them in learning new technologies and keeping abreast of trends.
What are the full-time hours working suppose?
The developers' team is totally dedicated to your project. They have to report you on daily basis and perform the tasks provided by you. All the project management is controlled by you.
What is the payment method?
We work on an hourly basis. It means, that you pay for the number of hours the team spent working on your product.
How does the communication process go?
You can communicate with the team in any convenient way. I.e., by email, phone, Skype, Google Meets, etc.