Custom Web Application Development Services
Code&Care provides top-notch web application development services, that include architecture, development, and implementation. An experienced team of backend and frontend developers and other specialists works on the project, and the client has the ability to control the entire development process. We have extensive practice in creating .NET and PHP applications that interact with various databases.
Web apps procure the ability to work with data, regardless of device types and operating systems. No separate application installation required, which complies with the security policy of small, medium-sized companies and large enterprises. Custom web applications allow you to work with large amounts of data in one interface without specialized skills. Data can be easily visualized in tabular or graphical form for quick subsequent analysis.
/Our Services
Web development services we provide
Code & Care provides high-quality web development services - from building single-page websites to creating multi-tier applications. One of our work's main priorities is to understand the client's final goals and offer the most effective solutions for their implementation by creating intuitive and user-friendly web apps. Our services are the result of strong expertise, a clear understanding of the tasks, and deep immersion in the client's business.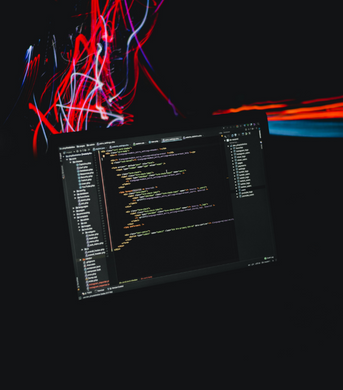 Backend development

We provide powerful and feature-rich Backend development services that will keep you secure, scalable, and flexible in your business processes.

Frontend development

Our Frontend experts use the latest development technologies to create unique responsive apps for maximum user experience.

CMS Development

We are engaged in the development of professional and reliable WordPress, Drupal, Joomla, Prestashop websites that can satisfy any client's needs.

DevOps and Cloud Infrastructure

We provide DevOps services that include continuous software integration and delivery, DevOps automation, cloud infrastructure deployments.

Minimum viable product development

We develop fully functional MVPs for startups in terms of 1 to 3 months, depending on the application technology and complexity.

Continuous Product Development

Code & Care provides support services for any web apps, including both simple bug fixing and the new functionality development.
/Web app development
Here's how we do web app
development in Code&Care
/Web app development
Creating a web application requires no less effort and time than creating a full-fledged website or a mobile application because we need to achieve an optimal balance of functionality, performance, and positive user experience. The process of developing web applications in our company is based on two key principles that we always follow: We deliver maximum value to each client; Technical excellence is a top priority. At the same time, developers must fit into the budget and cope with the assigned tasks without delay in deadlines. Code&Care team has extensive experience in creating projects of any complexity, therefore, the development of web apps is professional and in a clear sequence:
/01. Project specification

Collecting information about the product and close analogs. Drawing up a detailed technical task.

/02. Architecture planning

Developing the custom web application logic. Drawing up a detailed map of screens with descriptions.

/03. Development

We realize the application in code. We write clean and stable code, integrate it with the necessary services.

/04. Ensuring security

Backups are created and other actions are taken to fully protect the web app from hacking and damage.

/05. Testing

We carry out comprehensive product testing - both from the side of the layout and the functional parts of the web app.

/06. Launch and support

Delivery of the project, maintenance of the product based on feedback, new features implementation.
/Code&Care Experience
Expertise we have
We are tech experts with in-depth knowledge and experience in web app development. We have designed and created cutting-edge solutions across various industries, including:
/Code&Care Experience
We will equip your project with exceptional technologies. Book a personal consultation!
We will equip your project with exceptional technologies. Book a personal consultation!
Models of Cooperation
We provide our clients with the opportunity to choose the most suitable payment model. We adhere to a policy of the most transparent pricing. And we guarantee that you will not face any hidden fees in the contract.
No hidden fees
We sign NDA
High-level Security
Quality Management System
Outsourced product development
$39 hourly
The hourly rate is paid based on the amount of time the developer has worked on your project.
Flexible interaction models
Suitable for short term tasks
Reliable developers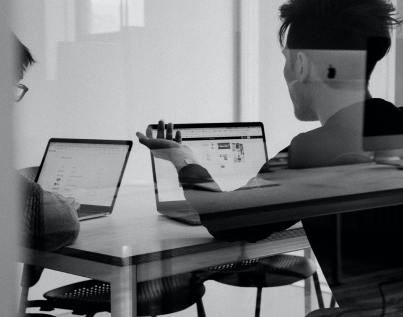 Extended team & Staff augmentation
$5500 monthly
Payment is made following the fixed cost of each month (8 hours/day, 160 hours/month).
Scalable team
Reduction of recruiting costs and training
Handpicked tech specialists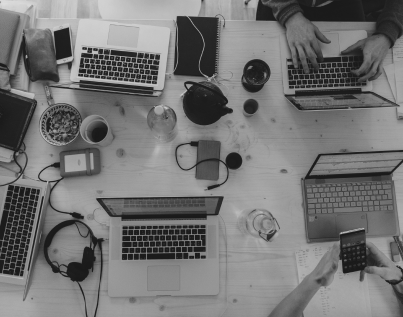 Why Code&Care?
Why choose Code&Care?
Why Code&Care?
/01

Outstanding code quality

We adhere to best practices and standards, and regularly conduct code audits throughout the development process.

/02

We stick to deadlines

We are aware of each day's importance in conquering the online market. That is why we use the best agile practices to meet the time scope.

/03

We always test

All our projects are carefully tested for bugs and compliance with the project specification. We get it right the first time.

/04

We do not just "build a website"

We solve urgent problems in your business using web technologies. Before starting development, we will carefully study the client's niche.

/05

Our processes are 100% transparent

You will have full access to our reports, and you will receive information about the progress of the project on a daily basis.

/06

High level of security

Security audits are an integral part of our development process. We use only proven technologies with a high level of reliability.
Technologies we
love to use
We rely on advanced, powerful technologies to make efficient results.
/Code&Care
Laravel
PHP
.NET
JavaScript
Python
React js
React Native
Node js
Laravel

technologies

PHP

technologies

.NET

technologies

JavaScript

technologies

React Native

technologies

Python

technologies

React js

technologies

Node js

technologies
Laravel
PHP
.NET
JavaScript
Python
React js
React Native
Node js
FAQ
How much does it cost to develop a web application?
Pricing starts at $ 3800-11400 for a simple application. You can read more about web app pricing in our blog post.
How long does it take to build a web application?
The terms of developing an MVP take up to 3 months. The medium complexity project will be delivered in 3-6 months. Complex high-loaded web applications are developed from scratch within 12 months on average. To get a free estimation of your project, send us an e-mail: [email protected]
Can I follow the web app creation process?
Sure! You will be able to see every stage of development, starting with requirement clarification, and ending with the deploy and release. The project manager will send you a report every day in any convenient form. We try to make the development process as transparent and clear as possible for you.
Do you provide a service for ongoing product development?
If you already have a website and you want us to support it on a long-term basis - just contact us. We provide services for continuous product development, including new features implementation, bug fixing, release management, and many others.