DesignRush is the guide that helps to find the best professional agencies, categorized by their area of expertise. It evaluates thousands of agencies and strives to help brands find the best solutions for their needs. Moreover, it has a network of over 5,000 professional software development agencies from over 50 countries In addition, the platform has a listing that allows users to search for partners based on customers, portfolios, reviews, pricing structure, and reviews.
This list includes large and mid-sized software vendors from around the world. DesignRush has gathered in-depth information about each company analyzed through in-depth research and in-depth analytics, including portfolio, experience, leadership, customer reviews, services, pricing structure, and more, to compile a rating based on first-hand information.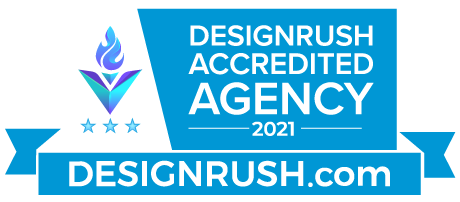 We are honored to receive such high recognition for the value we bring to fintech startups and some Fortune 500 companies. With over six years of experience in the field and a customer-centric approach, we have become who we are today – one of the leading financial technology software teams recognized by DesignRush.
Code&Care is a full-cycle business-oriented software development company. We are at the forefront of technological advancement and innovation, working with world-class platforms and frameworks. Since 2015, our team has been assisting businesses in creating successful software from idea to launch and support. Code&Care is a reliable technology partner for products that people love. We always research the latest development trends, study new technologies, platforms, frameworks. Our greatest responsibility is to provide the clients with the opportunity to gain a competitive advantage for their business.
The portfolio shows our experience and proficiency as our team of more than 110 of the most qualified and efficient IT professionals has solid experience in fintech. Our six years of experience have earned us the mark of a professional and reliable fintech development company that has created scalable and intuitive software solutions for enterprise projects and innovative startups. With our domain expertise, we have developed world-class B2B and B2C websites and applications for a variety of industry verticals. Our main examples of fintech projects are Xtrade and EOS LAB.
Xtrade is a recognized leader in online trading with years of experience and a global presence. The Xtrade platform has everything you need to become an effective trader. Our team supported the mobile application.
EOS LAB is a Segregated Portfolio Company based in Grand Cayman Islands, established in 2018. Our focus is on the research and development of innovative products supporting the EOSIO ecosystem, and products aiming to disrupt the status quo.
We built a full-stack application that integrated with EOS smart contract. EOS REX is a CPU and NET resource rental market in which holders of the core token of the blockchain can buy and sell slices of the REX pool in the form of REX tokens. Note that a REX token is not tradable with third parties, it is merely a convenient accounting unit that can only be directly bought and sold from and to the pool. Its value in terms of the core token always increases, but the return rate is determined by the level of rental activity.
✔Read next: