Video calling technology has changed the way we interact significantly not only on the personal level but also in corporate communication. Many businesses in different industries have realized over the years how video calling and conferencing positively affected the work setting making it convenient for people all over the world to connect.
As the years went by, technology has improved more and more that the usage of video calls has become more reliable than ever.
Because of the Coronavirus pandemic, video chats have transformed into a necessity for companies that had started to work remotely. Video conferencing solutions have become an important part of life especially these days, and video calling applications such as Zoom, Google Hangouts, Skype, and other digital communications have soared.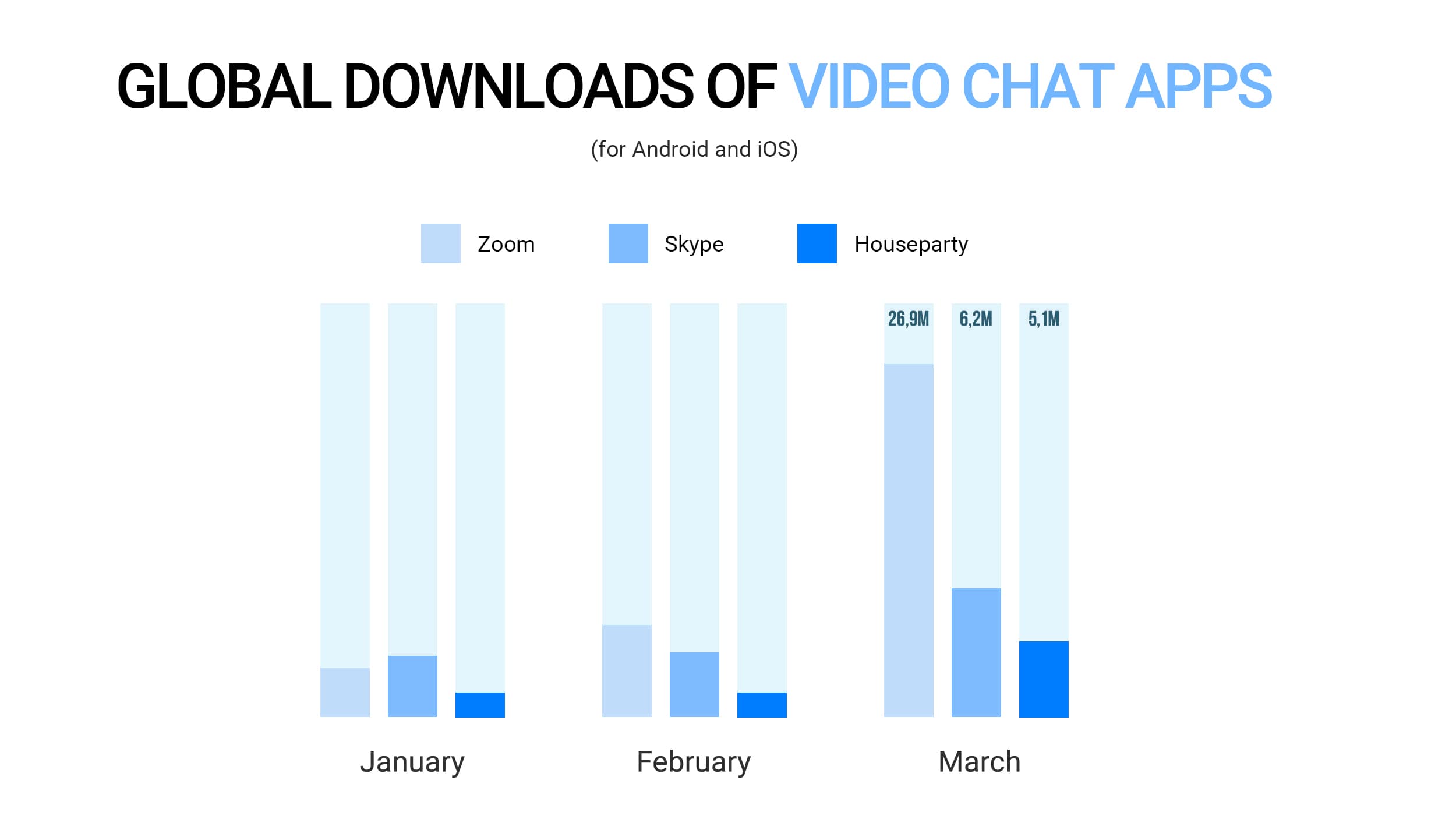 According to Statista's research, during the start of the pandemic in March, different video conferencing applications have been downloaded 27 million times compared to 2.1 million times in January 2020. Other statistics show that the daily number of Zoom participants rose to 200 million in March from the previous total number of 10 million users. One more popular tool, Google Meet gained 2 billion minutes of video calls during March. It is obviously expected to keep growing since everyone these days is dependent on these applications.
If you are planning on launching a new product and are curious about finding out how to make a video calling app, this article may help you. We will provide a quick overview of the market, highlight the most popular existing solutions, list the important and main features, and guide you through the main steps in the development process.
Who dominates the video chat app market?
In most cases, video chat apps are instant messengers that use high-quality video recording capabilities. At the same time, there are chats that don't have text messaging just only video. In other words, there are numerous video chatting solutions currently on the market. We will give you a quick overview of the most popular ones as we go along. Right now, let us figure out first what types of applications are there.
Types of Video Calling Apps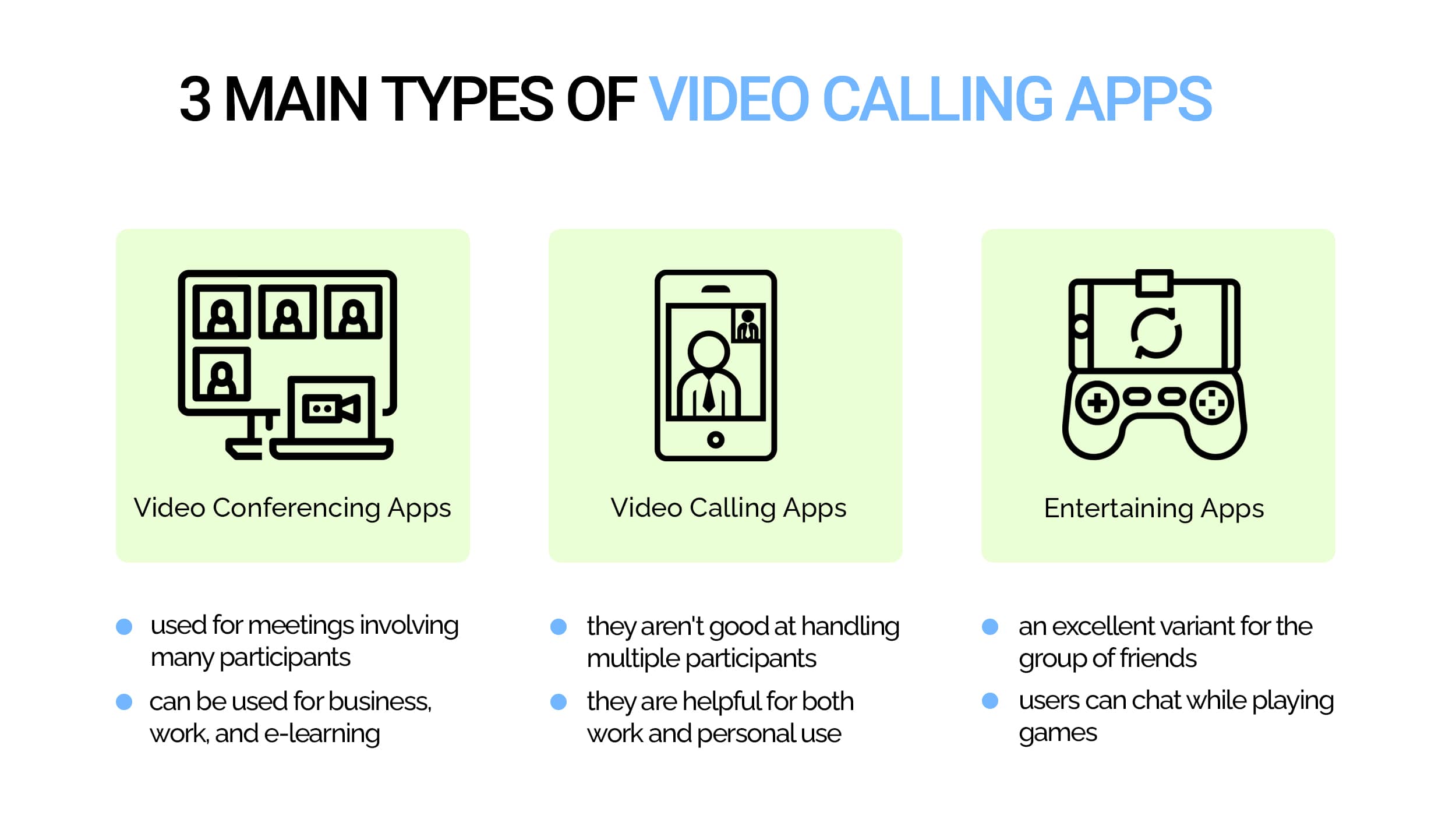 Video Conferencing Apps
Video Conferencing apps are the most widespread ones. This type of app is generally created for large virtual events involving many participants. It is mainly helpful for business, in the work setting, and in school. Since the video conferencing app is used by many participants at the same time, it is important to make sure that the video and audio quality of the app are good. Aside from that, the app should automatically adjust according to the user's internet connection speed for a better experience. Both Skype and Zoom are popular when it comes to video conferencing even though there are a few things that can be improved in the future.
Video Calling Apps
Video Calling Apps are in second place. Applications with the primary function of instant messaging such as Facebook Messenger, WhatsApp, Viber are also capable of video calls. Though it cannot be used with a large number of participants in one call, it is also helpful in certain circumstances for both work and personal use.
Entertaining Apps
Entertaining Apps are a bit less well-known than the first two types. These fight boredom and give the possibility to communicate at the same time. It's an excellent variant for the group of friends as they can chat while playing games. A good example of this is Discord, where gamers can launch video and audio chat while streaming online games with friends.
Top Solutions in the Market
Ok, now we are familiar with types of video calling apps. Let's move on and discuss the top-7 solutions out there today. Most of them need no introduction. So, here we go:
One of the first tools that have been used over the years for face-to-face chatting. It is estimated to have at least 300 million active users per month.
Viber offers its users maximum security with different features and options such as call transfer from different devices, camera usage, and instant messaging.
Popular mainly for its instant messaging function, WhatsApp also provides a good quality of video calling features. It has about 1.6 billion active users to this day.
Initially released in 2010 and has continuously been used by Apple users to this day with good video calling quality.
This has been considered as one of the best video chat applications since its recent launch. It has great features including video calls with up to 12 people, can be used by both Android and iOS devices, and can be used as an instant messaging application.
Though it has been popular amongst users before, Zoom has continuously grown in March not just for professional use, but also for personal video calls since it supports all platforms and different devices. It can also be used by as many as 500 participants in one session with its premium plan.
Mainly created for entertainment, the Houseparty app is favored by many users and a group of friends who have not interacted in person when the pandemic started. It has different features such as games and fun backgrounds on top of video chatting and calls.
Due to the COVID-19 pandemic, the global downloads of some of them increased by more than 100% in March 2020.
Is it worth investing in video calling app development?
In 2019, the global video conferencing market size was valued at 3.85 billion US Dollars. It is expected to register a CAGR of about 9.9% from 2020 to 2027.
Though Zoom has become even more popular during the Coronavirus pandemic, it is important to keep in mind that it has continuously been growing over the past years as people integrated the app into their work, learning, and personal lives.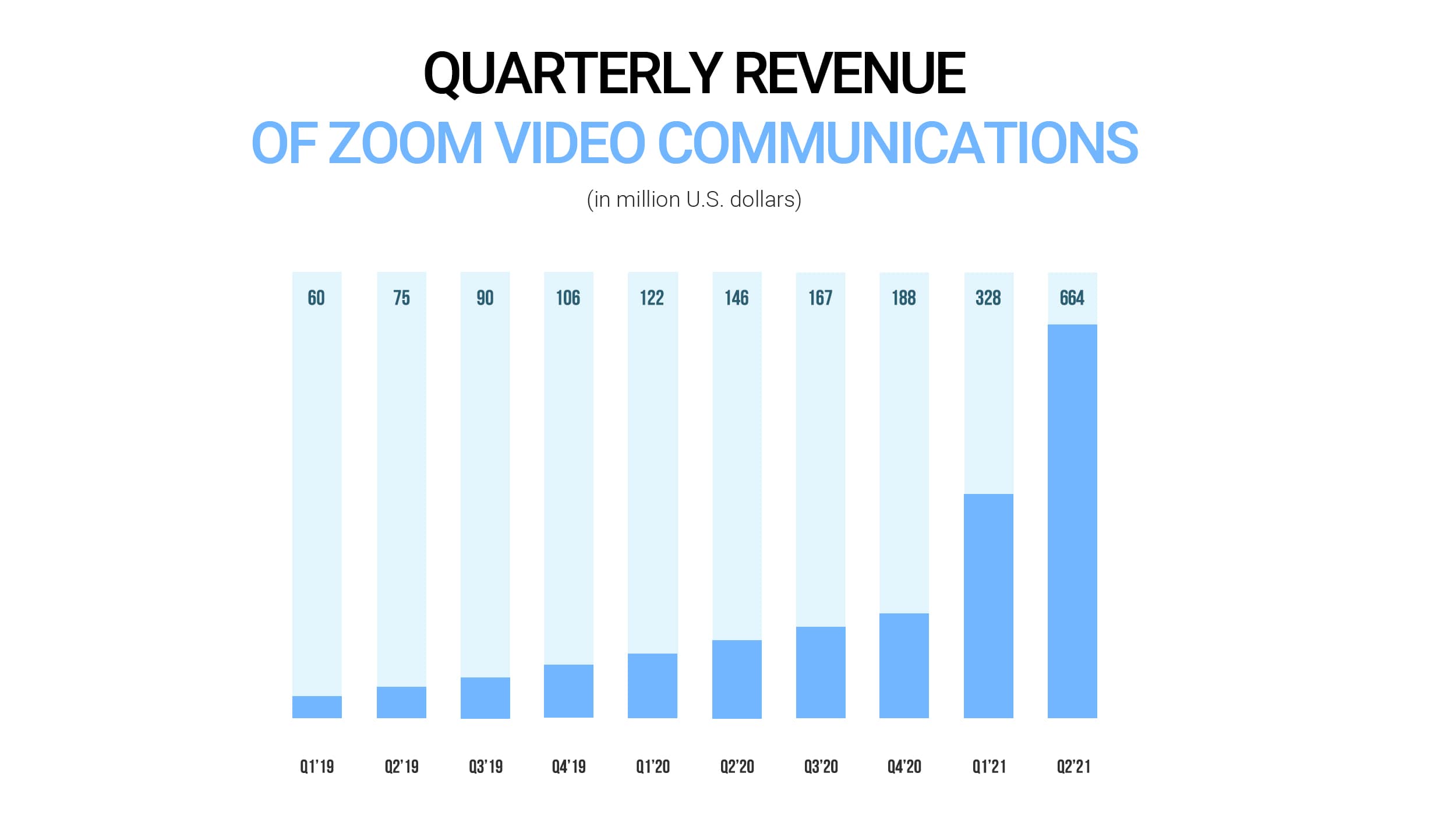 According to studies, remote work and learning will continue to thrive and be used even after the pandemic. This means that video calling app development is a great opportunity as early as now to generate more profit in a rapidly growing market.
Food delivery app development: tips to save your budget and nerves
What are the main features of a video calling application?
Before starting the development process of a new product, we always recommend analyzing the existing solutions and see what we can improve on and do better. It is always best to brainstorm and come up with the widest possible list of features that can potentially be needed for your future application. With this list, you will already have a basis for your future backlog.
We have analyzed the most popular solutions in the market and have collected the list of main functions. For your convenience in our mind, we have divided it into those that need to be developed first and those functions that you can do after receiving the investment.
Basic Features (For MVP Development)
It is best to create a Minimum Viable Product (MVP) video chat app in order to understand and oversee what the product lacks and how to improve it. Let's overview the basic features of video chat application development.
✔Registration
The user's behavior towards the registration process has changed over time. Therefore, it is important to make sure that registration is optional or at least easy and quick. The best variant is to allow users to choose between three methods of registration: via social media accounts, via the phone number, or using an email address.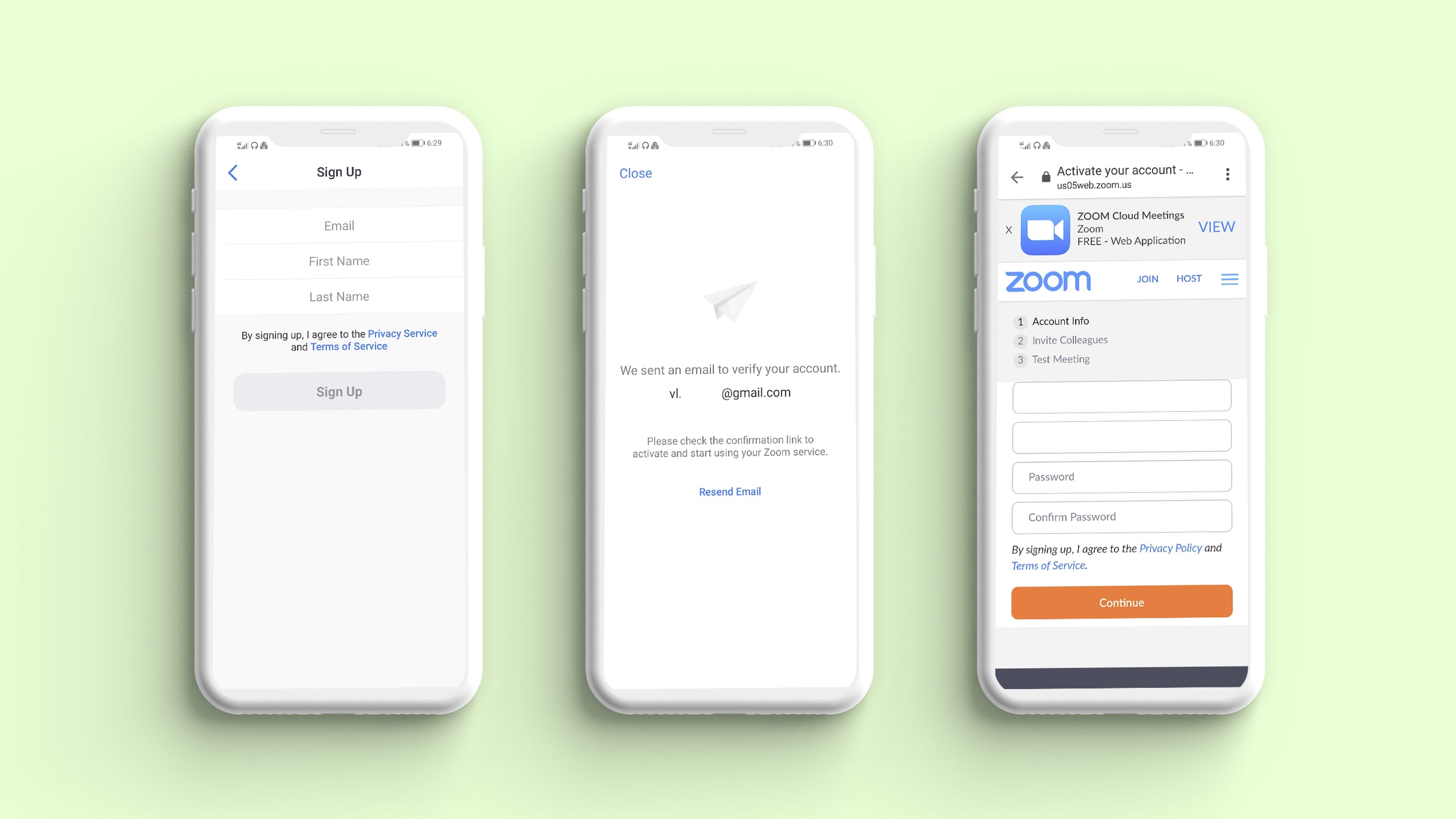 ✔User Profiles
A basic feature for users is being able to manage their personal data and the sharing options they have. Some options include a short bio, geolocation, image display, and phone number. It is also good to have integration of the in-app purchase tools that enable users to pay via their credit card.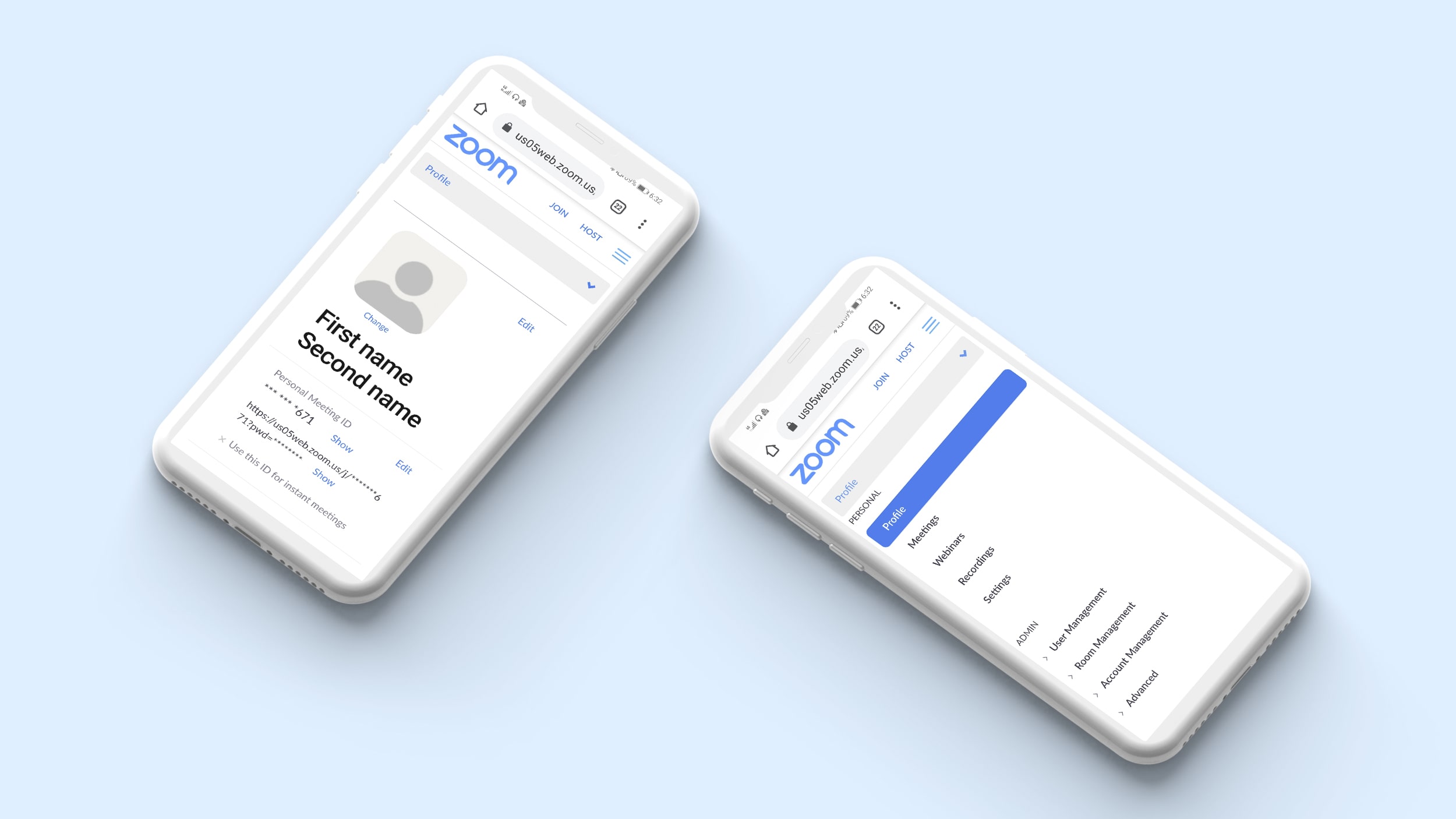 ✔Contact List
This feature needs to have two functions: searching contacts for easy navigation and import contacts from the user's phonebook or social media accounts.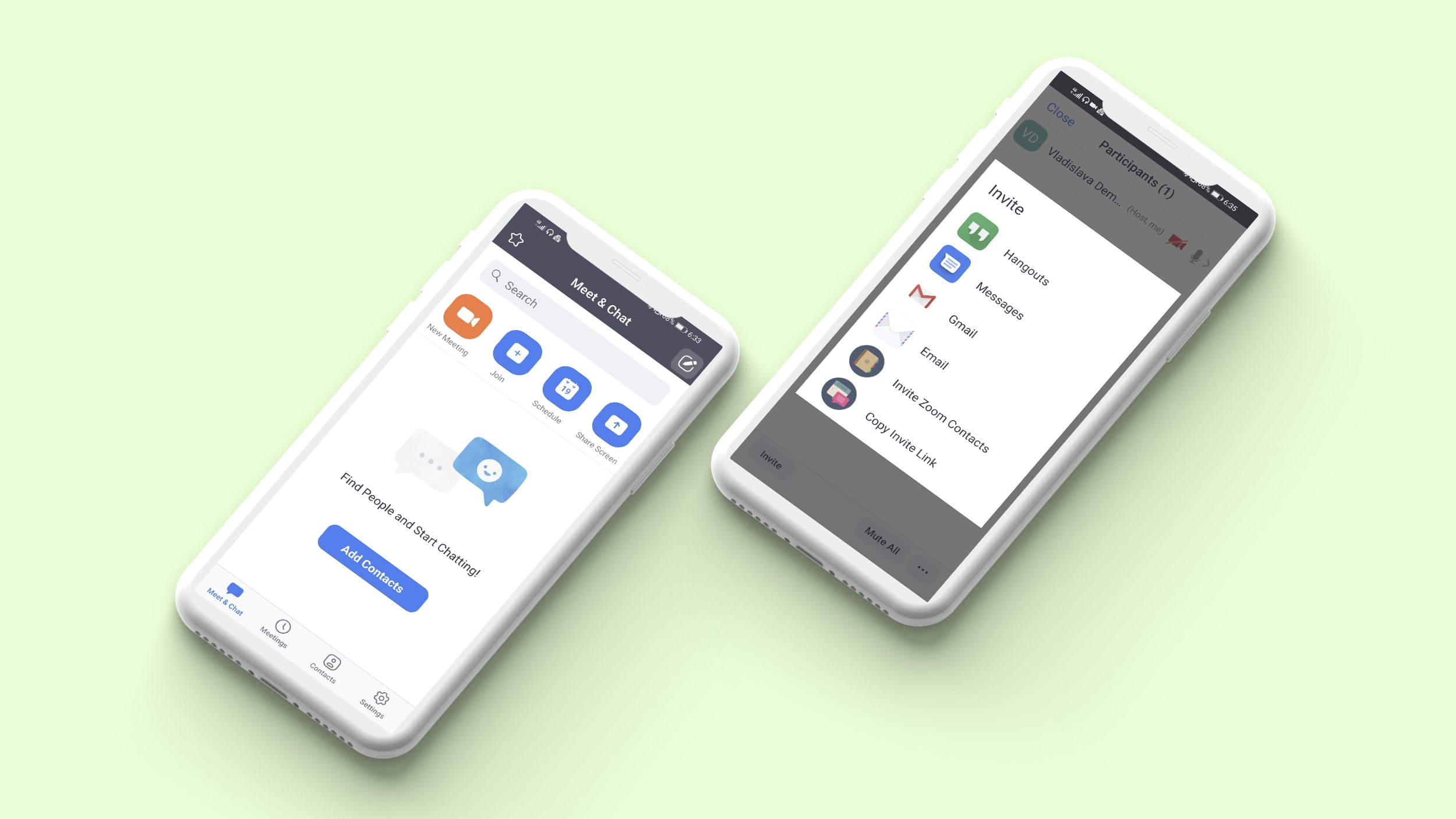 ✔Text Chat
Even with video call apps, having a chat or instant messaging option is important. It can be utilized for scheduling the video conference, confirming participants, and other communication needs that do not always require calling in the first place.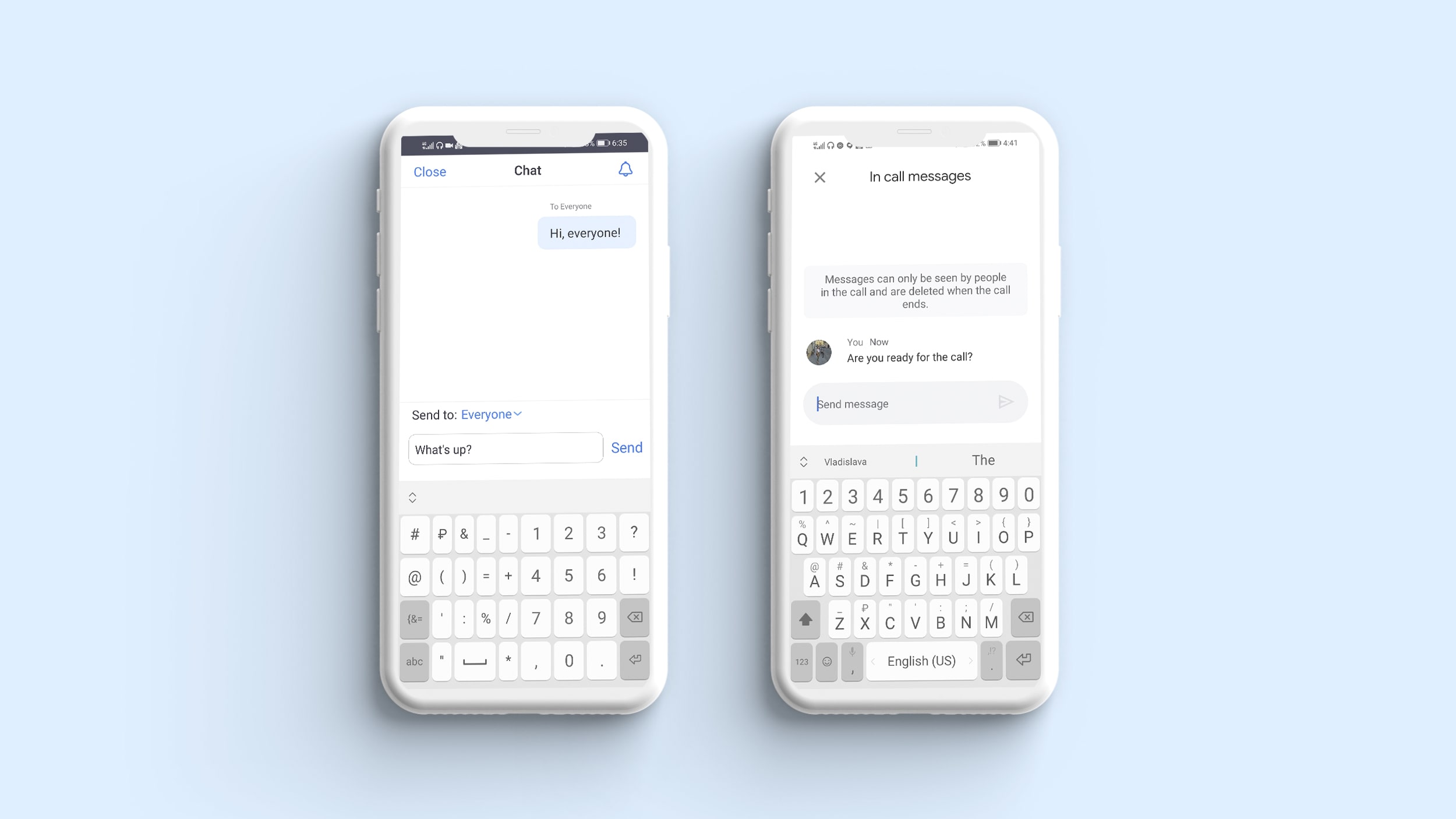 ✔Video and Voice Calls
Having the option to make a call with or without a video is a great feature to have. This can particularly be helpful especially to those who just need audio or voice calling options. Aside from the fact that it is essential in the workplace, it can also be best utilized for personal use especially for families in different parts of the world.
✔Group Calls
Having the one-to-one call feature is great but having the option to have group calls and conferences is even better. It can be easier to use for business and corporate setting needs so having at least 50 participants per call is enough and can make a huge difference in your app compared to others. Add some key features like the possibility to mute/unmute, invite or ban users. People need these functions to make their conversations more comfortable.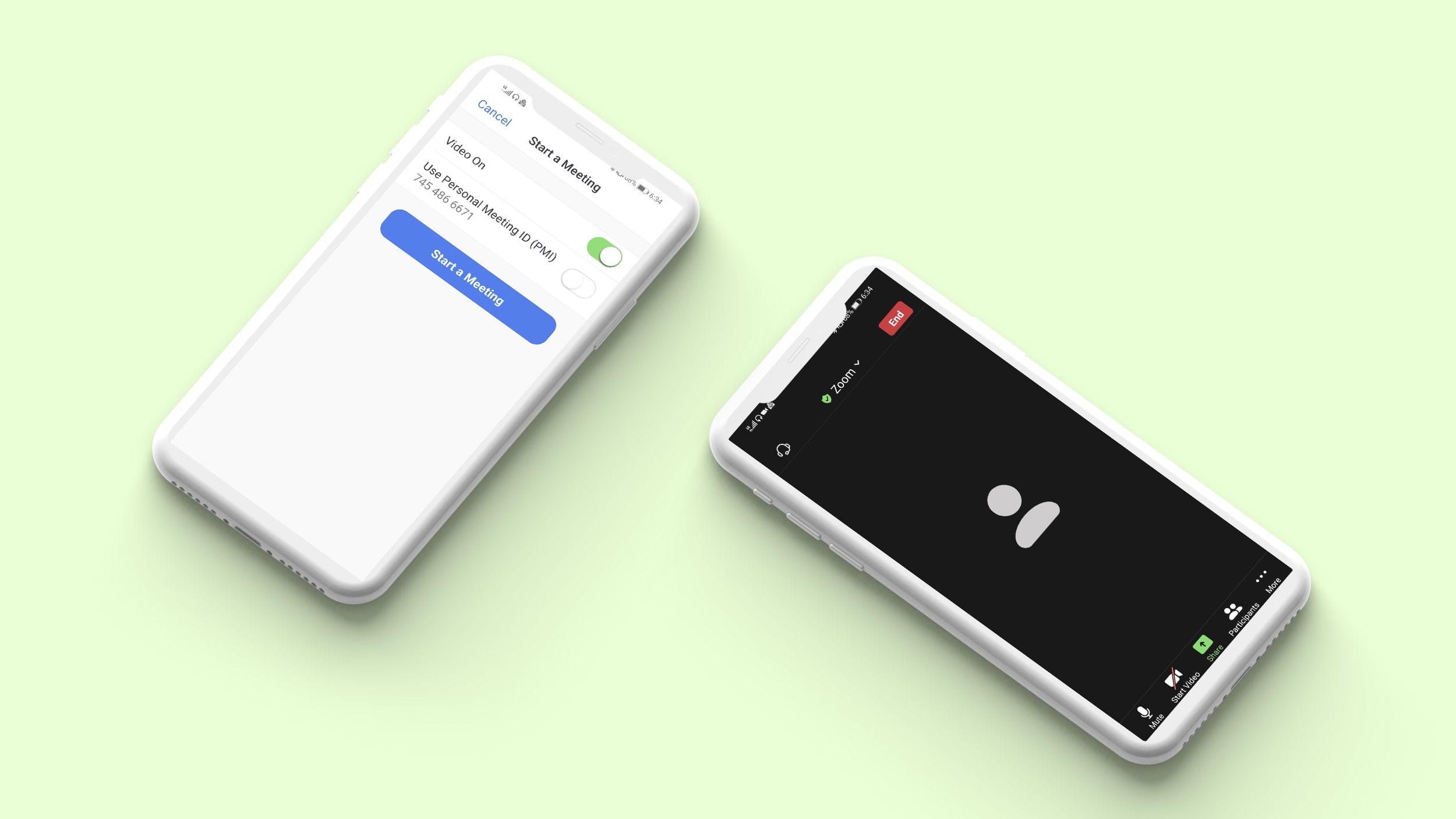 ✔User Status
User status is a must-have feature. It helps identify if a person's companion is busy, available, away, or idle. People need to see the status of each other to find the best time for conversation.
✔Security
Make sure that the communication app is supported by encryption. The encryption process begins at the sender's point and the decryption starts with the recipient's address. When you have encryption, this assures the security of users' contents and prevents data theft.
Behind Zoom's popularity, it is often criticized because of security problems that include users' data leaks. Therefore, database security, passwords, and users' information protection and encryption are crucial.
Advanced Features:
Here are some features that are necessary for creating a full-fledged video chat application. Some of them related to outstanding products. Study this list! Probably you would like to include to your app some of the following functions:
✔Data Backup
It is essential to have a data backup or automatic backup feature in your app in case the user accidentally deleted important information. You may have the option to let users choose the automatic backup function, or they can manually back it up on their own.
✔Push Notifications
Having push notifications improve user engagement in the application. This is helpful for users as they receive the latest updates, chat invitations, and new messages.
✔Screen and Desktop Sharing
Having the screen sharing option is vital especially these days as it makes a presentation in meetings and learning amongst students easier and more feasible to do. This also helps increase the efficiency of communication and enhances the user experience.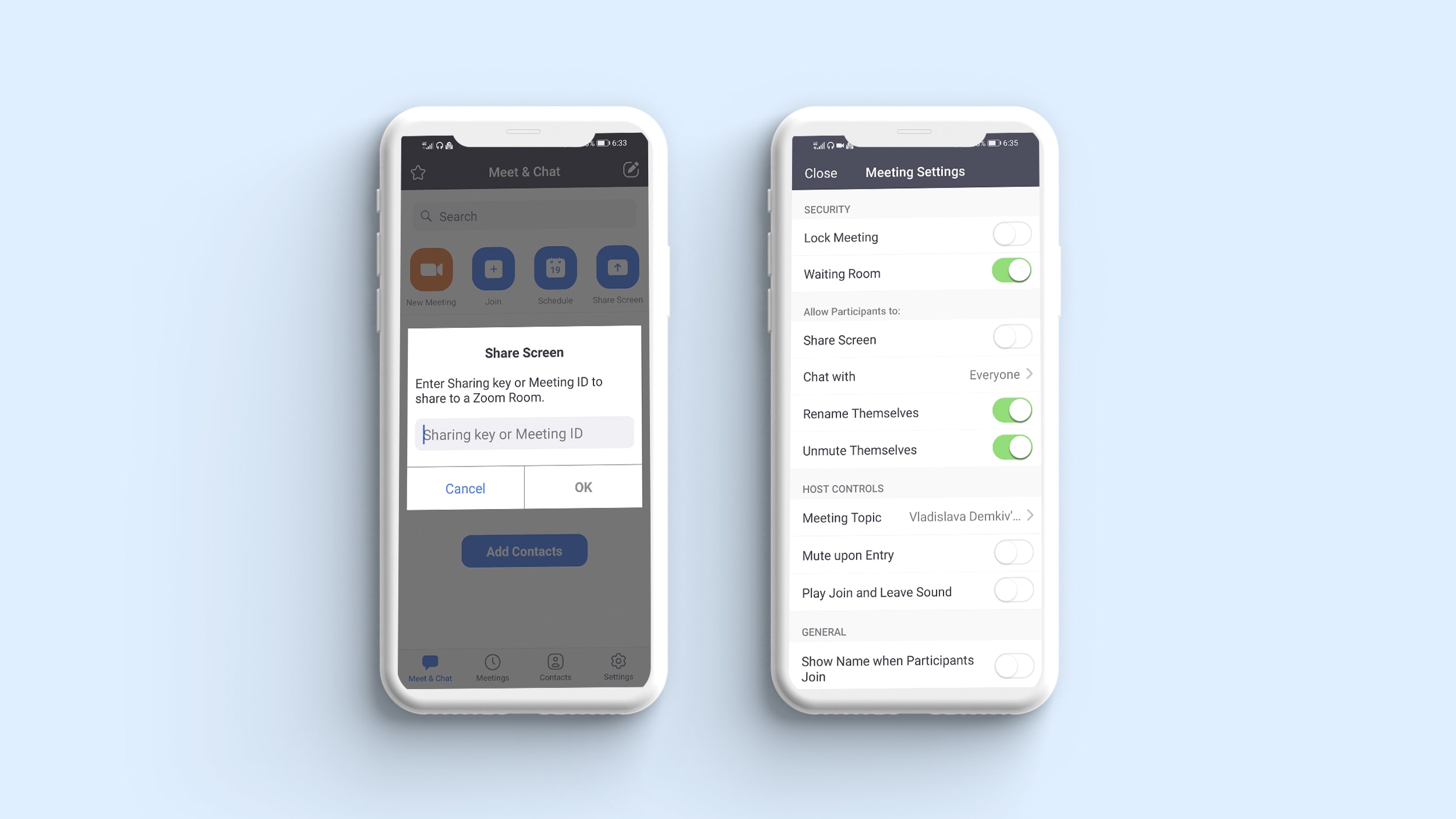 ✔Background Changing
More on the entertainment and virtual socializing side, but having this option clearly widens the reason why users would keep using your app. It does not just stop using it for work or school but also paves the way in using it for personal matters. Aside from that, it is a clever idea especially when users do not have good backgrounds at home.
✔Background Noise Suppression
Background noise is inevitable, and it can be distracting whenever users have virtual meeting setups. Having the option to integrate noise cancellation in your app is a great help and relief for users. This may be a little challenging in the development process, but there are AIs such as Krisp that can be integrated into your app as a turn-key solution.
✔Emojis and Stickers
Sometimes, even in a formal setting, emojis and stickers are useful. However, having an option to create custom emojis and stickers is also an advantage of your app as it can also increase the number of users in the future.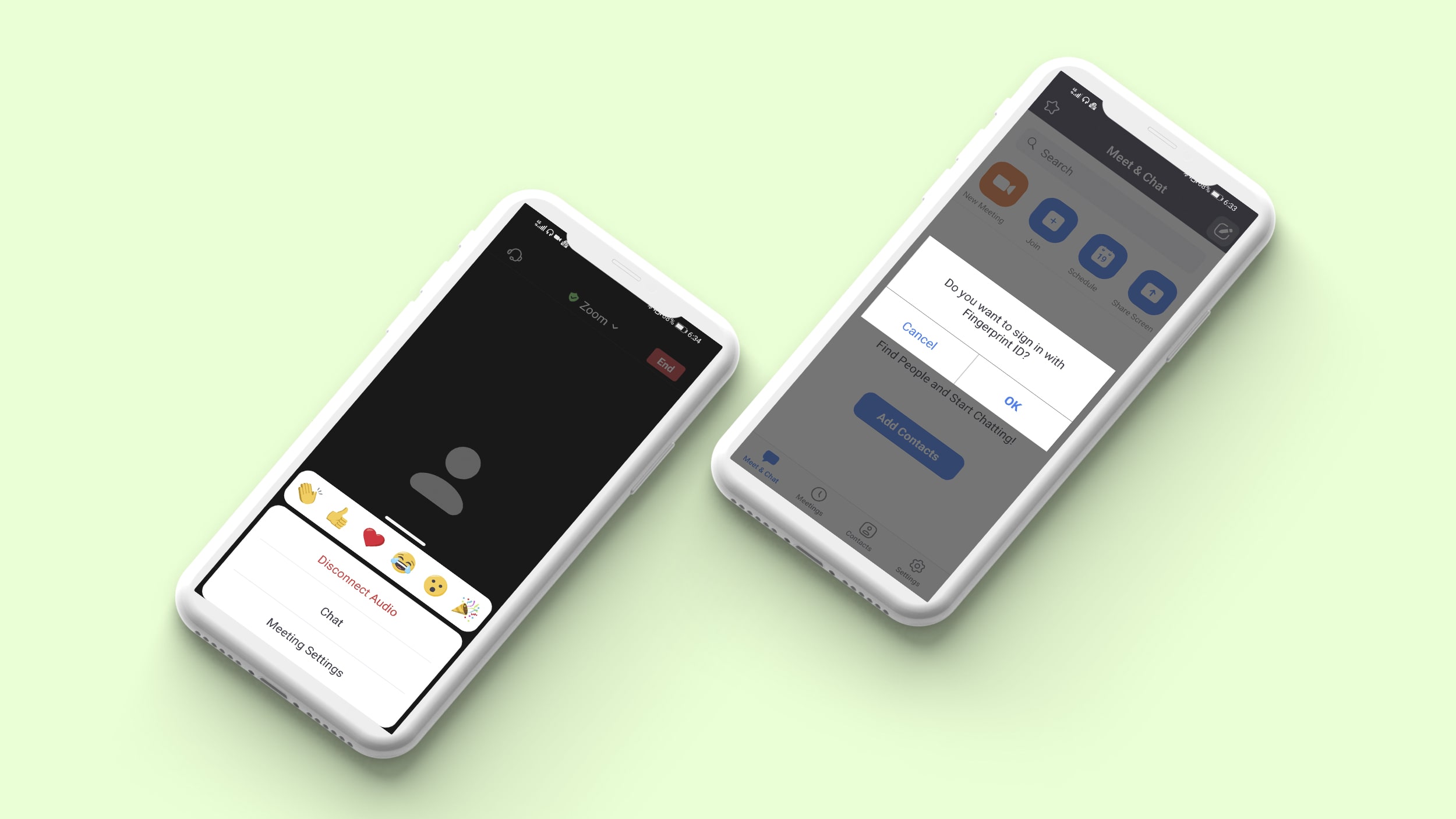 Once you have already decided on the features and integrations you need, it is now time to start the development process.
How to Make Your Own Video Calling App Step by Step
There are several standard stages when it comes to the development process for different mobile applications. We will describe each stage in as much detail as possible, from the point of view of our expertise.
1st Step: Conduct the Market Research
Work on the app creation starts with research. It is a crucial part of the beginning to the end of your video chat application development. This is where deciding the purpose of your application, the target market, and the audience, and the preferred platform comes.
This is the part wherein you will decide if the app you're going to create is for single users or for business purposes. It is also where the functionality, monetization, geography, and demographics are thought of as these factors affect the features and platforms of the app moving forward.
We have already given you a short overview of the video conferencing app market above. However, launching a successful product means going deeply into both market trends and future competitors.
2nd Step: Define Your Niche and Target Audience
Knowing and understanding who your target audience is, is important in the success of your video chat application. If you know your target audience well enough, you will understand what they want and need–and you will be able to offer exactly what they are looking for.
At this stage, it is important to note the expectations that your end-users might have from your video chat application.
Since video call apps now are a growing trend, expect a rise in the number of apps of the same type that will surely appear on the market. Therefore, we strongly urge you to carefully consider the business strategy you should have and pay attention to the detailed portrait of your end-user.
3rd Step: Collect Your Feature List
Of course, video chat MVP features are enough especially for those who are just starting since it is faster and cheaper. Having a list of the most basic features will allow you to understand the amount of work you need to put in before launching your app. Aside from that, it will also give you a heads up on what you need to improve on or what you need to add compared to your competitors.
Based on your target audience, you have a base idea of the necessary functions you must have in your app.
4th Step: Create an Awesome UI/UX Design
The design of your video chat app is incredibly important but keep in mind that it should not be too overwhelming or over the top. Simplicity is the key. So users need to navigate through the app intuitively without overthinking what they should do. The design should match your target audience and the objective of your app as well; being straightforward when it comes to the design and functionality is good.
5th Step: Prepare Project Specification and Choose Contractors
Once you are ready, it is now time to bring the project to life and find a software development team that will help you. You can either augment your in-house team of developers for your company or hire an outsourced team from other countries.
6th Step: Choose the Tech Stack
There are various options when it comes to which tools to use in building your video chat application. You can build each part on your own, choose SaaS software and external services that provide APIs which you can then smoothly integrate into your application.
Programming Languages: 
Frameworks:
Databases:
API & SDK:

Twilio

Vonage Video API

Wowza GoCoder SDK 
Do note that the tech stack may vary depending on the set of features you choose to have in your app and the needs that are determined by the scale of your project.
7th Step: Start your MVP Development
After passing through all the stages, this is where you need to decide what approach you would use in building the app and organize the development process.
Here are a few points worth addressing:
Reliable Backend-Development
This is where the development process determines the functional core of the app and how it should perform. The app must be able to deliver high-quality service even though it is loaded with data.
WebRTC Integration
Video-based applications have the need to apply WebRTC–a technology supporting real-time communication in both desktop and mobile systems through a wide range of APIs. WebRTC helps implement peer-to-peer without needing a third-party web server as it transmits media content.
SDKs and APIs
Software Development kits and Application Programming Interfaces play a huge role in building a video calling app. Both make the development process easy and quick.
Twilio – this helps provide engagement APIs needed for the harmony of workflow and communication.
Vonage Video API – this aid in connecting to the session, publishing streams to sessions, and subscribing to streams in sessions.
Wowza GoCoder SDK – this is perfect for video conferencing as it is easy to use and flexible for end-to-end live-streaming.
8th Step: Test
Make sure that your code works as it should. That's why after all the development you have put through, it is necessary to test the application. It is key to check the code for bugs and several inconsistencies to prevent future problems and provide an amazing experience for your users.
Video Chat App Monetization Strategies
The main purpose of creating a video chat is to generate profit. We're written several ideas on how to achieve the goal and earn money: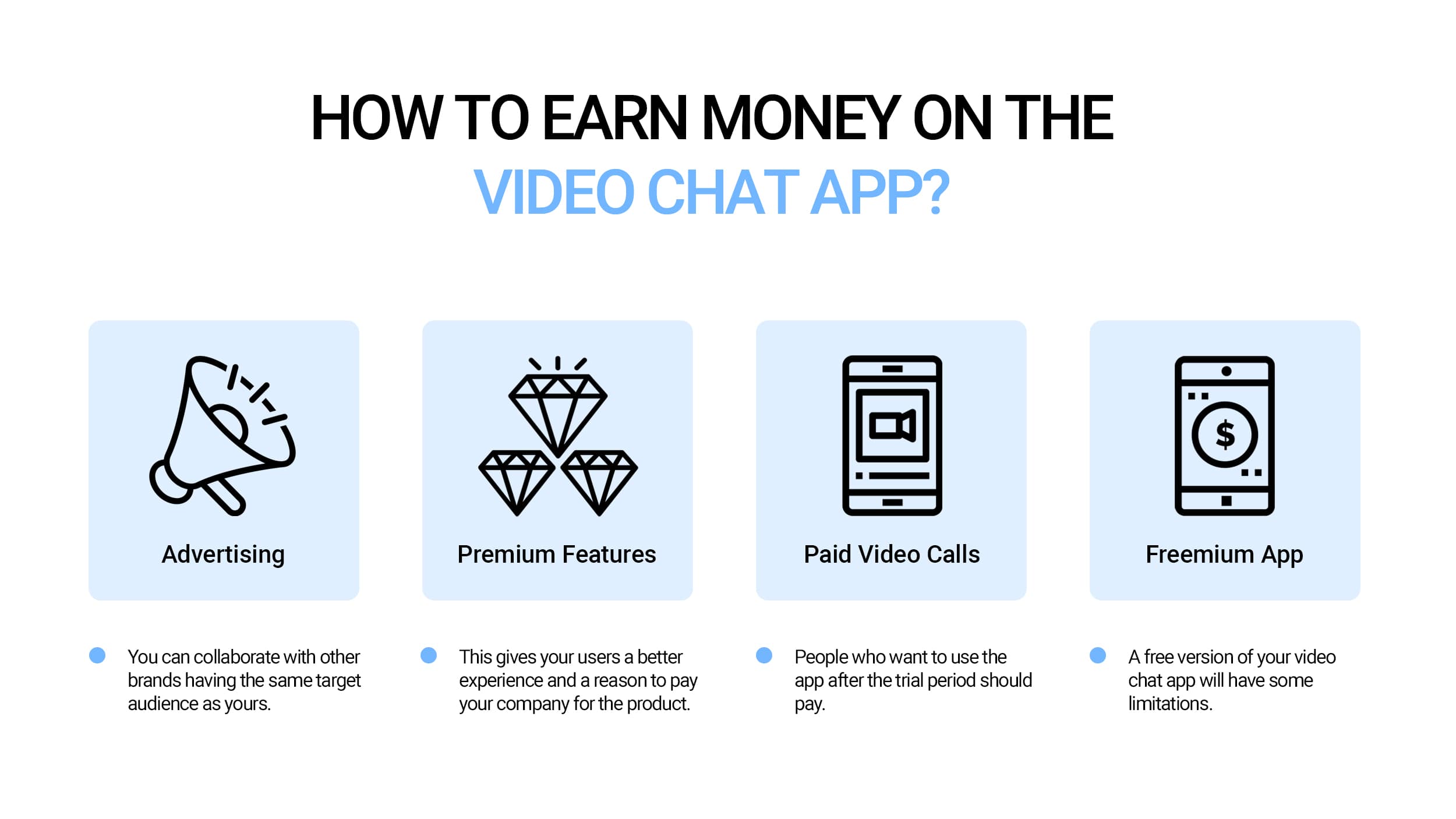 1. Advertising
Through advertising, you can collaborate with other brands having the same target audience as yours. This gives you an opportunity not just to interact with potential users but also with brands. There are several models: cost per click (CPC), cost per mile (CPM), cost per action (CPA).
CPC means that advertisers pay you every time a person interacts with the ad.
If you choose CPM, it means that advertisers will pay for every 1000 interactions.
CPA model assumes that the advertiser pays for each specified action like installing the app or subscription for the company's newsletter.
2. Premium Features
There are a ton of premium features you can opt to have in your apps such as customization, stickers, and a lot more. This gives your users a better experience and a reason to pay your company for the product.
3. Paid Video Calls
You can give the opportunity to use video chats for free for some period of time. People who want to use the app longer should pay.
4. Freemium app
It means that the free version has some limits. Like the number of members of the online conversation, or the length of the call, etc. But if a user buys a premium version, all restrictions will be removed.
How much does it cost to make a video calling app?
Many factors affect the cost of your video chat app development. There are some you might want to consider:
An app development platform that you chose, e.g., iOS, Android, or cross-platform presence
The people that make up your team. Ideally, the team should include a project manager, iOS developers, Android developers, backend developers, business analyst, UX/UI designer, and QA engineer
The features included in your app
The rates of each member of your team depending on their skills and expertise
The project tech stack you choose
Features
Approx development time, hours 
Approx. cost, $ 

Basic Features

Registration

40

1160

User Profiles

35

1015

Contact List

16

464

Text chat

35

1015

Video and Voice Calls

45

1305

Group Calls

32

928

User Status

25

725

Security

80

2320

Total: 

308

8932

Advanced Features

Data backup

40

1160

Push Notifications

25

725

Screen and Desktop sharing

30

870

Background Changing

80

2320

Background noise suppression 

70

2030

Emojis and Stickers

25

725

Total: 

270

7830
Our Expertise
At Code&Care, we have a strong experience of pleasing users with powerful and engaging calling apps. Here are two of them that our team is proud of.
Moxie Girl
MoxieGirl is a motivation planning platform for teen girls with key ideas such as setting goals, chatting in groups or personally, sharing results in different social networks. The Code&Care team added a video calling function with mentors, and group video chats.
The tech stack: Node, React, Redux.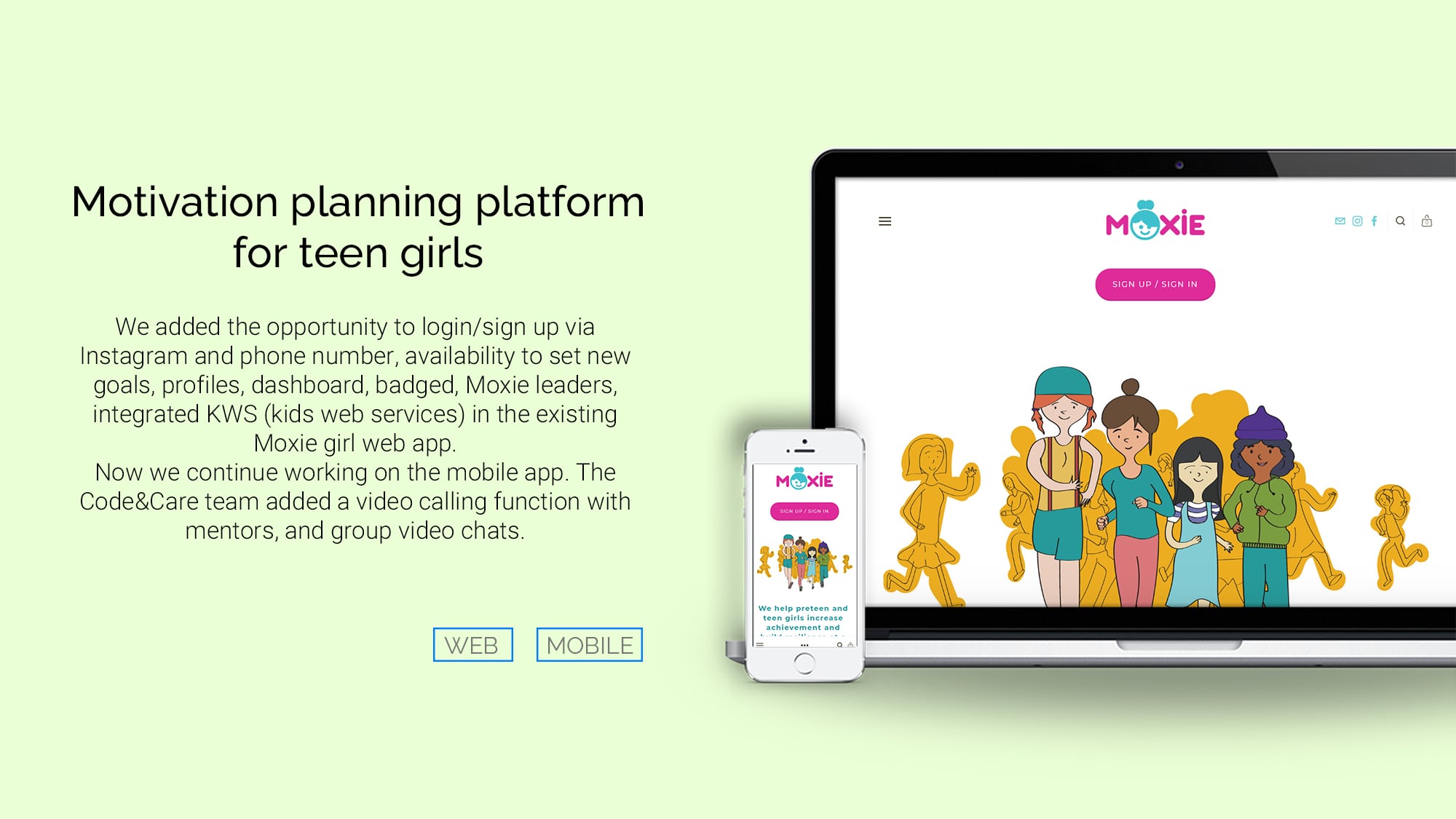 eCare Nordic AB
eCare Nordic AB is a video calling healthcare application that provides customers easy access to booking and having a video or voice-only call with doctors. The key features include user-friendly, simple, and intuitive design with maximum protection for user data.
To get professional advice, do contact us, and we will consult you for free on a cost estimate of your project.
Read next: 
How to Create an E-commerce Website like Amazon and Flipkart?
How to Build a CRM Software: Types, Features, and Cost
How to Build a Marketplace Website That Users Will Love
Web Application Development Cost: The Full Guide On Your Project Price
Frequently Asked Questions
You may still have questions
What features should be included in a video calling app?
A video calling app requires a list of the following features: registration, user profiles, contact list, text chat, video and voice calls, user status, security, etc.
How long does it take to create a video calling application?
Everything depends on the complexity of the project. The minimum required time is around 300 hours for an MVP.
How to make a video calling app?
A video calling app development includes several stages: conduct the market research, define your niche and target audience, collect a feature list, create a UI/UX design, prepare project specification and choose contractors, choose the tech stack, start the MVP development, test.
How much does it cost to make a video calling app?
The final price of a video calling application development may vary from around $9,000 for MVP to $17,000 for a complex project.
Are you ready to create
an awesome product?
Partner with us to overcome
your web development
challenges!